Bonnie Fowler with some Straight Talk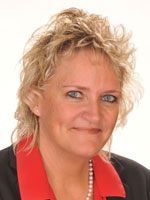 As an independent I do not represent one company, which means I work for you. It is my job to shop the marketplace and find you the best product with the most reputable company at the most competitive price. I provide you with various quotes from different competitors allowing you to make an informed decision. I will work with you to understand your own personal goals and needs and together we can create your personal retirement and risk management plan.
I have been in the financial services industry for more than 10 years and have held my Certified Financial Planner's designation since June 2010.
When choosing your financial planner a CFP designation is your assurance that they have the qualifications set forth by the Financial Planners Standards Council.
For more information see http://www.fpsccanada.org/. It is your responsibility to choose a reputable planner, looking for the CFP designation is your assurance that you are dealing with a professional that adheres to the rules and guidelines set forth by the Financial Planners Standards Council.
I am known for saying it like it is. I won't try and sell you something you don't need or want. It is my job to assist you in buying the right insurance that fits your needs. I can offer you financial solutions that will help you to achieve your retirement goals, protect your estate, and most importantly, your family.
If you are looking for personal, catered service with an independent broker that will take the time to provide you with sound solutions, feel free to contact me via email or give me a call to set up an appointment.
We can discuss your options and develop a plan that is right for you.
Bonnie Fowler, CFP